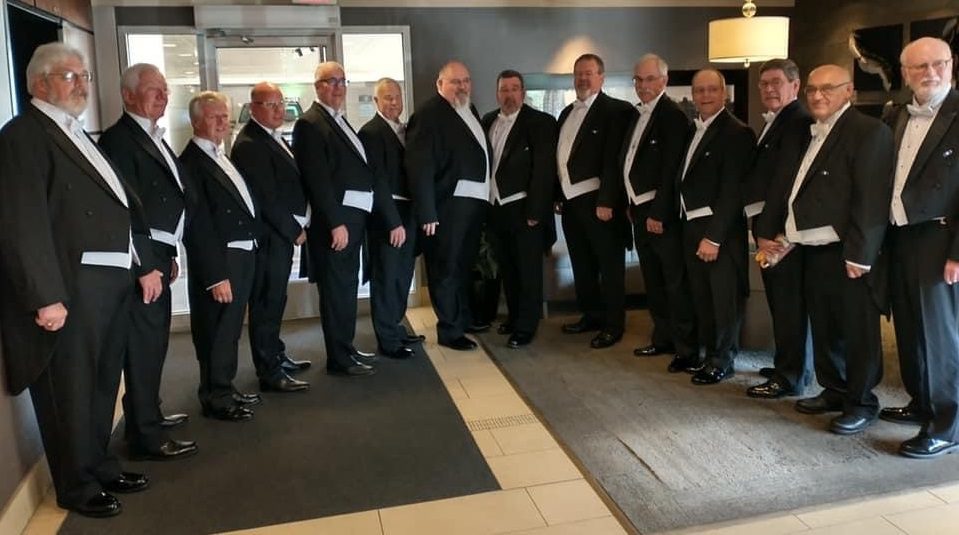 The Valley of Portland, Maine will be holding a "Feast of Tishri" in early November to honor Maine's newest 33° Honorary Members of the Supreme Council, who were coroneted this past August in Cleveland, Ohio. The Feast is a seven-course banquet, consisting of seven toasts, similar to that of a Table Lodge of Instruction, although this event is semi-public with all "our ladies" welcome. 
Here are the key details you'll need:
When:  Saturday, November 6, beginning at 5 p.m.
Where:  The Kora Shrine Center, 11 Sabattus Street, Lewiston, Maine.
Cost:   $10 per person.
Dress:   Business suit or jacket and tie, along with "decorations." 
Reservation Information & Deadline:  
Please make reservations through Your Home Valley Secretary or Bradford D. Blake, 33°, by Thursday, October 28th.
Email: secretary@valleyofportland.org
Phone: +1-207-772-7711
About the Feast of Tishri
The original Feast of Tishri is described in the book of Leviticus, in which the Lord speaks unto Moses, saying that on the 15th day of the month of Tishri of the Hebrew Civil Calendar, "Ye shall have gathered in the fruit of the land, ye shall keep a feast unto the Lord." Thus, the Feast of Tishri is the Hebrew equivalent of our Thanksgiving holiday and harvest festivals. The origin and significance of the Feast of Tishri make it the most Scottish Rite of festivals.
No other occasion epitomizes the character and purpose of the Feast of Tishri more wholly than the dedication of King Solomon's Temple. The rich legend of the Temple's dedication, celebrated during the Feast of Tishri, is an essential part of the Scottish Rite 14th Degree. By observing the Feast of Tishri, Scottish Rite Masons share the fraternal spirit, and reaffirm our dedication to human concord and the brotherhood of all men. As Brothers, we resolve to build, as King Solomon did, peace for all mankind.
Thank you for your continued support of the Scottish Rite of Freemasonry, Northern Masonic Jurisdiction. It is our belief and hope to continue to help those who most need it strive for greater heights. We look forward to seeing you on Saturday, November 6, at this Feast of Tishri ceremony!
Want to Learn More About the Valley of Portland?
Additional information about the Valley of Portland, Maine is available at our new website. Interested in learning more about local events? Visit our website and subscribe to our newsletter to stay up to date and informed about upcoming events.
New brothers interested in completing the application process can do so by filling out the online application here.